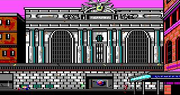 A place of New York. The Orbs used it as a hangar for their Orb ship fleet.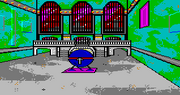 Harvey Osborne], Anna Osborne and another Underground member stole a maintenance robot to use its module. There, they also found a spaceship.
After the theft, an X6T-999 Repair Robot fixed the metal shutter that Harvey bent with his crowbar.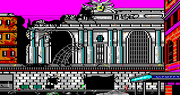 It was destroyed by the Manhunter.
The installation Beta was controlled from the Empire State Building:
Repair

External Repair Completed

Supply

Bombs: 4 Loaded
Ship Defense: not operational
Propulsion: Repaired, not tested
Gallery
[
]
External links
[
]